Perks of going to a small, private university!
Every new school year brings about new adventures, new discoveries, new friends, new classes, a new dorm room set-up, and the chance for a fresh new start on getting one's life together. Along with all of the newness, many will find comfort in the familiarity of the old things - the friendships they had already established, the old waterfalls they used to hike to, and the old way they decorated their rooms every year with the same posters and bed spreads. With both old and new beginnings, there are some things guaranteed to bring excitement to college students far and wide each year. Here is a short list of the mutual joys students look forward to:
1. Friends - making new ones and reuniting with the old ones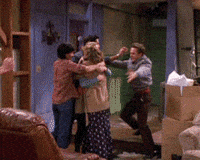 Everyone loves the adrenaline rush of spotting their long lost friend across campus, whom they have not seen in 3-4 long, summer months. With the arrival of students on campus, the adventures that friends regularly make together can finally resume, and a new year of shenanigans can begin. Each fall will also bring in a group of new students to meet and get to know. You never know who might walk through the doors of orientation and end up becoming your best friend!
2. Late Night Food/Coffee Runs
Everyone knows college kids don't sleep (well, sometimes they do). With school back in session, making 1a.m. milkshake and fry runs to In-N-Out become part of the daily grind. Whether you are studying with friends, simply hanging out, or just need something to do, there will always be that group of foodies ready to pile into *insert name here*'s minivan and go on a late night adventure to the nearest Denny's or Dutch Bros.
3. Independence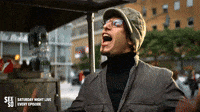 Although you still claim as an independent under your parents, going away to school gives you a sense of indepence and freedom. No curfews, no one to tell you ice cream is not a breakfast item, and you get to "adult" all on your own. Experiencing the independence of college is a vital transition time for many young adults who desire to live on their own, yet still need to make a few phone calls to mom when encountering "real world" situations.
4. You get to learn from your favorite professors again
One of the cool things about a small school like Simpson is the professor to student ratio. Professors have an easier opportunity to get to know the students in their classes. Many invite student groups over for dinner at their houses, game nights in the library, Christmas parties, and mentoring sessions during office hours. Students look forward to seeing their favorite professors again, and are excited to continue learning about their future work fields.
5. Adventure (especially in Redding, CA)
Redding is fantastic. On one side you have the city filled with stores like Walmart and endless fast food chains, but you are also surrounded by mountains, waterfalls, lakes, and even an active volcano. The possibilites for outdoor adventures are endless! No need to take time out of school for a hiking trip when you can summit Mt. Lassen to see a beautiful sunrise display, then be back to school in time for lunch.
6. Routine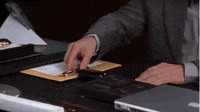 This may also vary, but many students enjoy getting back into a routine that helps them feel like their lives really are together for once. Buying planners, then filling them with sticky notes and highlighting important test/homework dates can really make someone feel like they have a handle on things. I know that after a summer of sporadic schedules and lazy afternoons, I enjoyed the consistent routine of classes, work schedules, leadership roles, school events, and extracurricular activites.
Whatever your favorite things are about coming back to school, we are excited to have you on campus! Make the most out of your experience, and have the best year yet!